A MONUMENTAL BRONZE OF GIACOMETTI ON SEALED AUCTION AT SOTHEBY'S
THE 2020 HUGO BOSS PRIZE AWARDED TO DEANA LAWSON
THE 2020 EMERIGE REVELATIONS SCHOLARSHIP AWARDED TO LOUCIA CARLIER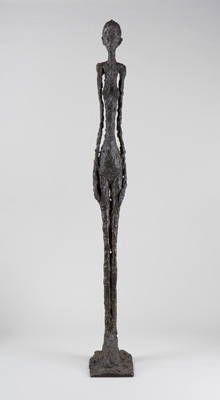 © Alberto, Giacometti, Grande femme I (1960). Courtesy of Sotheby's
Previously auctioned for $ 4.9 million, Alberto Giacometti's Grande Femme I (1960) will be auctioned at Sotheby's Contemporary, Impressionist and Modern Art Evening Sale on October 28 in New York City. The monumental sculpture will be offered in a rare private "sealed auction" sale, with a minimum stake of $ 90 million.

Large Woman I is one of a series of four monumental female sculptures, each measuring approximately 2.75 meters in height, which the artist had created to be installed outdoors on One Chase Manhattan Plaza in New York, a failed project. This work is the largest by Giacometti to be offered for sale since the record breaking Man with the Finger, which became the most expensive sculpture of all time when it sold for $ 141.3 million at Christie's in New York in 2015.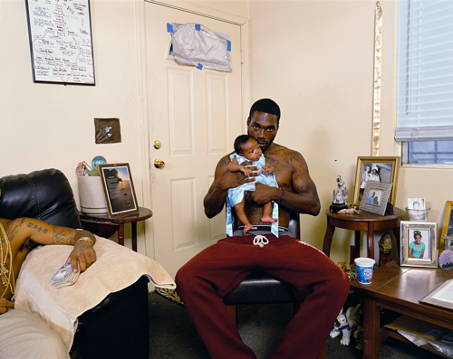 The 2020 Hugo Boss Award went to African-American photographer Deana Lawson, among other nominees including Nairy Baghramian, Kevin Beasley, Elias Sime, Cecilia Vicuña and Adrián Villar Rojas. Each of them will receive $ 10,000, a decision made in response to the Covid-19 crisis and its dire consequences for artists.

Born in 1979 in New York State, she photographs the daily life of African Americans in the United States.
"Deana Lawson is the first photographer to receive the Hugo Boss Prize, and her contribution to the medium and the wider cultural landscape is essential," said Richard Armstrong, director of the Solomon R. Guggenheim Museum, partner of the prize.
Lawson will receive an endowment of $ 100,000 and will see his work on display at the Guggenheim Museum in New York in spring 2021.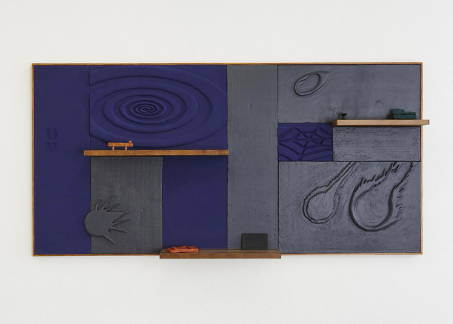 © Loucia Carlier, 2020, 2019, bois, polystyrène, céramique, 200 x 90 cm.
The 7th Emerige Revelations Grant was awarded to Loucia Carlier, chosen from among the eleven young artists in the exhibition "A world in your image" presented at the Villa Emerige, in Paris. Chosen by a jury of seven personalities from the art world, Loucia Carlier uses for her sculptures different materials marked by the imprint technique: embossing, traces or impressions.
Born in 1992, this former student of the School of Decorative Arts in Paris and the Cantonal Art School of Lausanne has already been exhibited at 45b rue Ramponeau and at the Artgenève fair.
Created to launch young artists and support their careers, the Révélations Emerige Grant offers Loucia Carlier an endowment of 15,000 euros to continue her work and hold an exhibition in 2021 at the Art: Concept gallery (Paris), partner of the prize this year. The nominated exhibition, designed by Gaël Charbau, is open until November 14 in Paris, before traveling to the Hôtel des Arts in Toulon from December 5.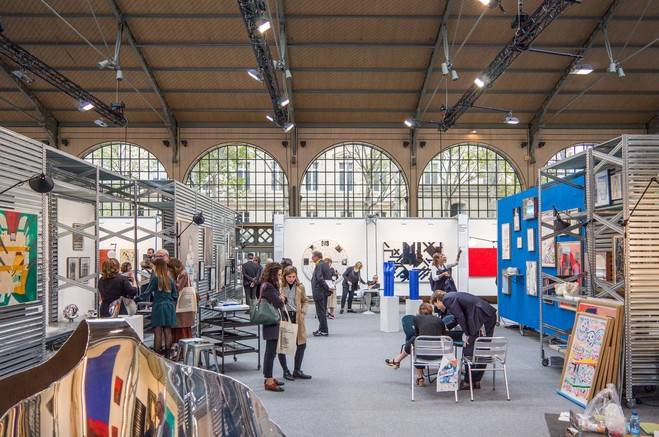 A show for French gallery owners and collectors, imagined by Stéphane Corréard, specialist in contemporary art, and in particular on the French scene. He was alternately or simultaneously art critic, curator, journalist and collector.
A show, the 2020 edition of which opened on Friday 23 October at the Carreau
du Temple, in the Marais, in Paris. With almost 41 exhibitors - including 13 new ones. The opportunity for an informed and amateur public, to discover new artists, to get an eye, to talk to many gallery owners.
Visitors will discover contemporary art, art brut, photography, modern art.
ALB – Anouk Le Bourdiek Gallery with Eric Simon and Nicolas Pegon, La Forest Divonne Gallery with Hao Shimming, Jeff Kowatch ;Jean François-Cazeau Gallery with Nicolas Lefeuvre, Picasso ; Double V Gallery with Caroline Denervaud.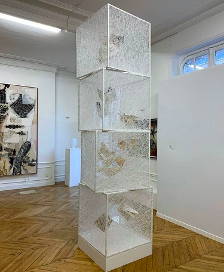 This year, Asia Now opened its doors from October 21 to October 24, in the 8th arrondissement of Paris, with the participation of several major Parisian galleries whose presence at FIAC 2020 could not be possible.
These widely established brands have given priority to recognized Asian artists, raising the level of the fair - The Templon gallery presents works ranging from 7,500 euros for drawings by Chiharu Shiota to 180,000 euros for an installation by the same artist, via 20,000 euros for Prune Noury.
The gallery owner exhibits miniature architectures by Iranian Shahpour Pouyan, a museum set at 100,000 euros.
Some artists are present at the show and are pleased to welcome French and international visitors, such as Indian artist Remen Chopra. With the support of the Gujral Foundation, it presents a large collection of works (from 2,000 to less than 10,000 euros) around the theme of memory, identity and the mother figure.
We also find the artists Jitish Kallat or Atul Dodiya at 15,000 euros (Templon), Rina Banerjee at Obadia, or Zarina Hashmi at Jeanne Bucher Jaeger. But also through an "outside the walls" by Remen Chopra and Reena Saini Kallat at the Guimet museum.